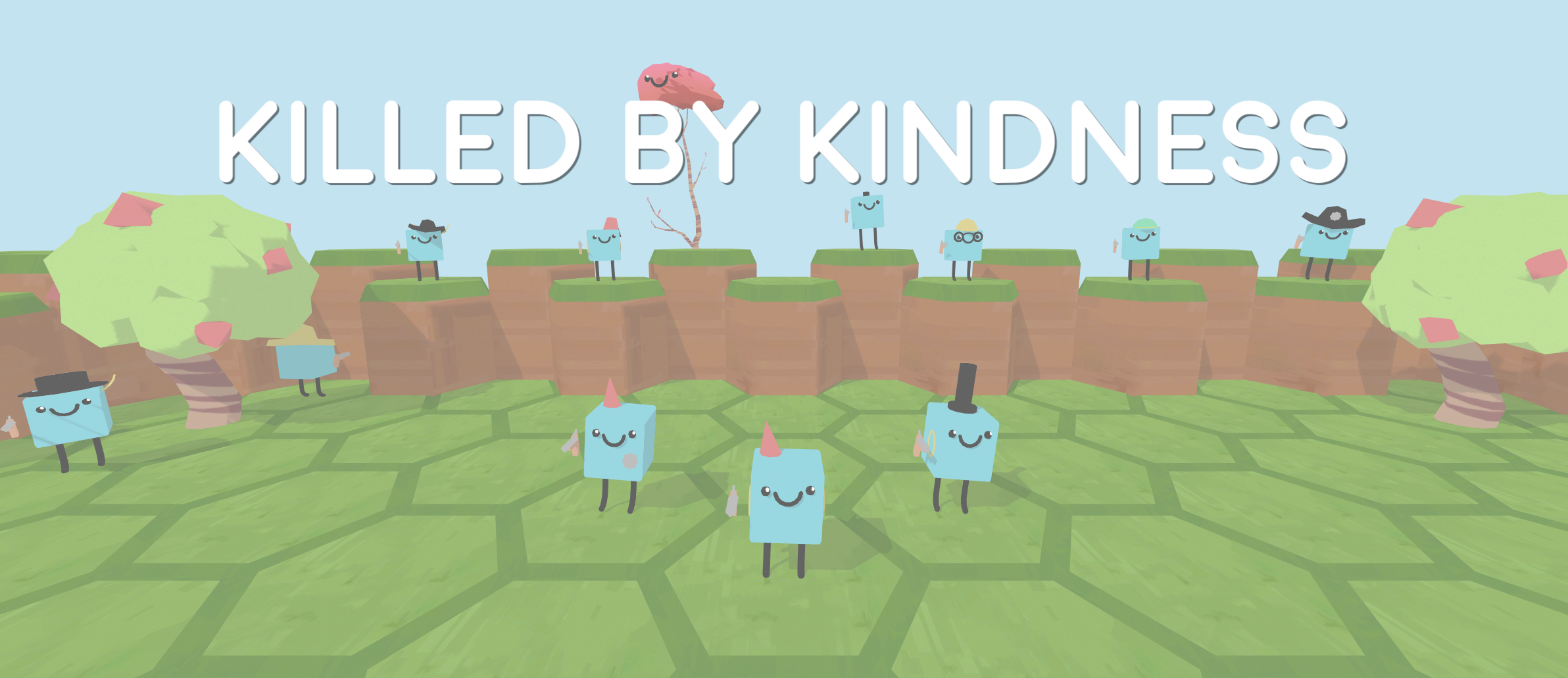 Killed By Kindness
A downloadable game for Windows
Welcome to a world of happiness and danger, where your enemies smile, and their bullets scream as they fly towards your face.
Fight through waves of grinning foes. Between each round, the gods of this small world offer you a choice, providing nothing but cryptic descriptions. These choices will affect your abilities, those of your enemies, or the world itself, in a multitude of ways. You'll have to battle on to experience them all.
Controls:
WSAD: Move
Left Click: Fire
E: Action
Credits:
Killed By Kindness is a 2 day jam game, made for the theme "Two Choices", by:
Liam de Valmency: Design/Code
Reece Banbury: Design/Code
Richard Tongeman: Art
Alyx Jones: Music
Lewis Thompson: Sound
Install instructions
This game was built in a weekend using Unity; all that's needed to play it is to run the executable contained in the .zip file.
Comments
Log in with itch.io to leave a comment.
i really enjoyed it,Its probably the first game that has changed the way i see first person shooters :-)
Really fun little game here, especially for a 2 day Game Jam! Tried my best to get as far I could. Also did a little review to show support for your game!
Glad you enjoyed it! Thanks for checking it out, and for the video review -- it was a fun watch and contained a bunch of helpful feedback.